CNC, lasercut shapes and creations
We specialize in high quality 3D signage, custom laser cut and personalized items, art installations, barn quilts, acrylic templates and so much more.
Aaron

Fast response to custom inquiry. Product exactly as described. Thanks!!

Maren

Great quality and exactly what I needed and ordered. I even ordered the wrong size, realized quickly and the seller was nice enough to cancel that and let me re-order in the correct size. Prompt delivery also.

Cynthia

Quick delivery and the item more than met my expectations! I needed larger hearts for a glass heart guest book I bought for my wedding and these hearts were the perfect size!

Michelle

We have purchases these cutout star several times and are never disappointed. There is always a quick turn around time!

Contact buyerPost a public response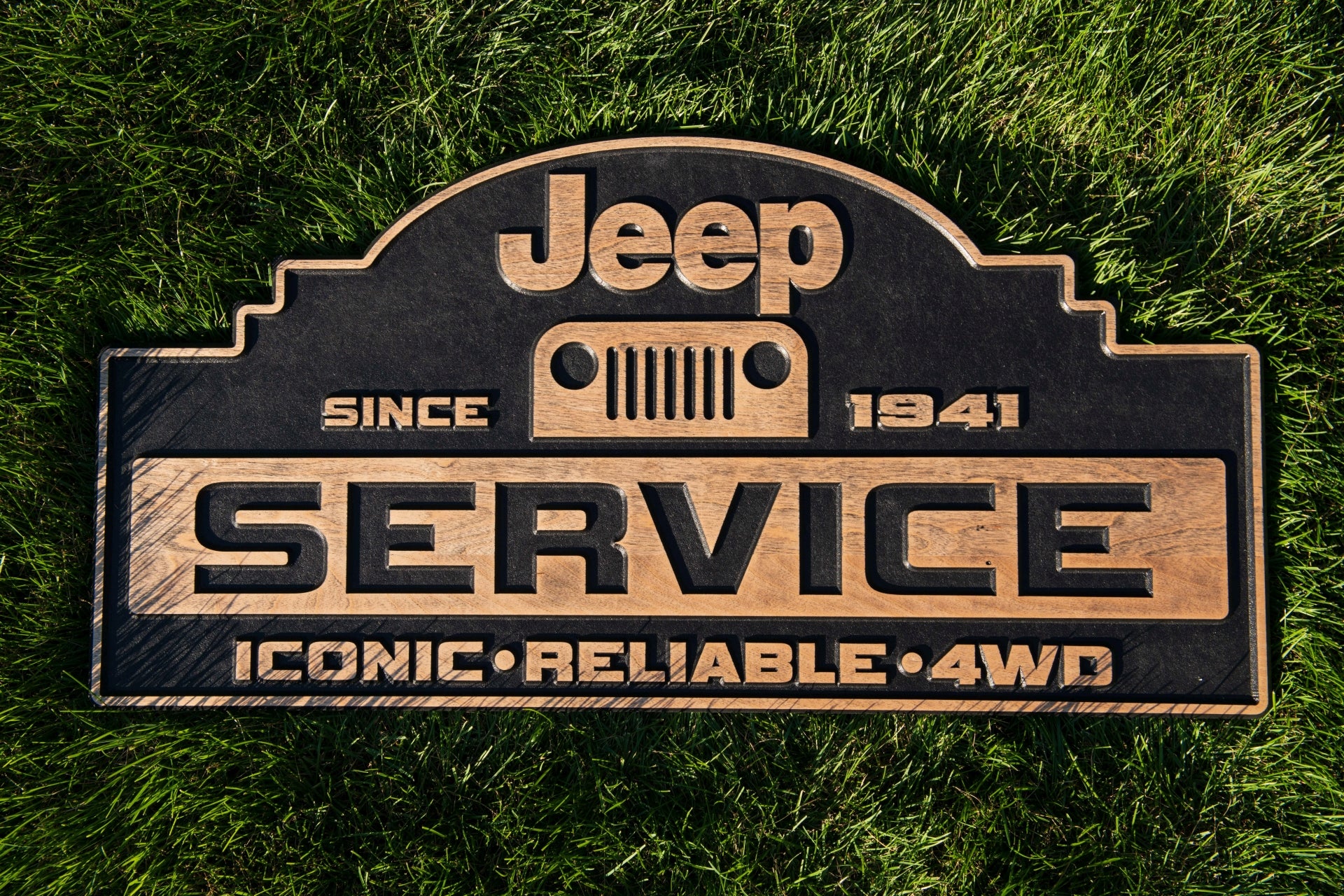 Christine

I ordered 1.75" acrylic rounds and they are the perfect size. Fast shipping and great quality!

Janet

Second time ordering. The second order was as good as the first. This will be my go to shop when I need more stars for my projects. Great service. Thank you.

Michael

You have a great selection of stars. they were just what I needed for my projects,

Aryn

Very nice and smooth, shapes are consistently spot-on. Processed and arrived quickly! Purchase was excellent in every way! Thank you!
Jodi

I Love these stars! they are great for what I use them for😊

Jesse

The hexes are high-quality and exactly what I was hoping for when I ordered!

Roselby Marie Sosa

Just as described in the listing; the acrylic hexagon was the correct size, clear and clean, and smoothly cut.

Holly

Always happy with my stars. Quality is wonderful. Description matches exactly. Shipping is fast. :)
Angela

Good quality laser cuts. Holes are on the slightly larger size and can see some burning on the edges but overall very happy with the quality!

Deborah

My second order from design concepts. Everything is always perfect.

Alisha

Tyler was Very helpful fast response and quick shipping.

Dayjay

I am so excited to use these as a craft for one of my wedding projects. (:
Alexandra

Perfect for what I needed them for! Perfect size, really helped enhance my save the dates

Albert Garza

Great cuts. Perfect. Highly recommend to everyone looking for a good product for their projects.

Sheena

Great quality & fast shipping! Tyler was so helpful with my questions and delivered just what I was looking for. Can't wait to use them for my wedding!

Ya-Yun

Shipment was very quick! Everything was packaged nicely. The quality of the hearts are excellent! I'm planning to use the hearts for my wedding. Thank you Tyler!
Precision Cut Items
Wooden Stars

Wooden Hexagons
CNC milling a custom product for a customer
Pamela

They look wonderful. I love the contrast with the colors on the side. Delightfully tiny shipping box (:

Cheryl

My package arrived with no problems. The stars are of great quality and matched the description exactly. I love the stars and am planning on making a clothespin wreath.

Kayla

Always a pleasure to do business with Tyler, I've bought every one of my trance decals from him and they always turn out so well!

Meredith

My mom, a retired math teacher and puzzle addict, will love this! Looking forward to giving it to her for her birthday!
Custom Built Laser Cutters
Equipment
4x8 CNC router
2x4 Laser cutters
Bambu X1-Carbon 3D printer
Plasma Cutter
Cabinet saw
8" Jointer
Bandsaw
Experience
I first got into the world of automation back on 2006. I was getting into LEDs, just got my license and was etching LED circiut boards to replace the incandecent dome lights of my car. Only issue, I was etching these circuit boards with acid. Parents didn't approve and with pets around, told me I must find a new technique.
I found a something called a CNC. It was a DIY build and had a working area of 7" square. I spent every dime I had, $700.
I etched circuit boards for a few forum members and it was claimed that I had made the brightest interior lights known to man. It was really overkill.
I got my first shop space shortly after highschool graduation. I took many manufacturing classes. I did away with the 7"x7" CNC and built myself a 2'x4' CNC.
I bought my first 3D printer back in 2010. It was a Thing-O-Matic and had a printing area of 4" cubed. Again, I spent all of my money that I had saved up for that thing. I still have the machine tucked away in storage.
2011, I got a job for a local automation distributor. I ended up being the tech there for many years. I designed and assembled CNC controller boxes(My favorite part), designed wiring diagrams and writing instructions, made modifications to machines for customers, and handled most of the tech questions and calls(my least favorite part).
I forced myself to learn Adobe Illustrator by designing the wiring diagrams. I was told to just use paint, but that's not acceptable in my professionalism. This jump started my knowledge of SVG's and vectors.
I bought my first laser cutter from there. It was a 12x20 cutter and I still use it to this day.
In addition, over those years I built many 3D printers, and at one point, had 5 all working at once. Somewhere along those years I had 17x20", 24"x24" CNC and 30"x30" Shapeoko CNC router.
Fast forward to 2020, I had already a couple years being self-employed selling die-cut stickers on Etsy and selling the majority of wood stars. I got my second shop that year and immediately built a bigger laser cutter. This time it was a 80w with a work area of 24"x 48". I built it for production work and designed a special drop down table with tray. I sold 100,000's of stars.
Today, I, since have built a duplicate production laser, upgraded both lasers to 100w tubes and now cut many additional shapes for the business.
Around this time, I had also built a 4x8 CNC router, complete with closed loop motors and a 6hp spindle. I am well versed in ripping through Baltic birch, MDF, HDPE and acrylic.
Services
CNC Routing, Laser Engraving, Custom Acrylic Templates, 3D Printing, Die-cut Stickers are some of the services I can offer. Both local and nationwide.